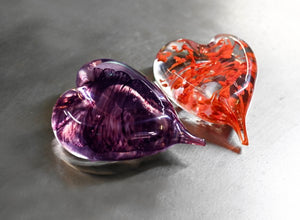 Custom Made Valentines Day Glass Heart
4 "- 6 "
Red, Pink, or Purple
If you want it engraved: please email engraved text EXACTLY as you want it to be.
(we will not spell check) and confirm the color as well!
Please be sure to include your name, phone number, and order number if you have it.
Please allow 7 days for production. Shipping time is additional.
Last orders are placed on May 8th to ensure May 14th arrival.