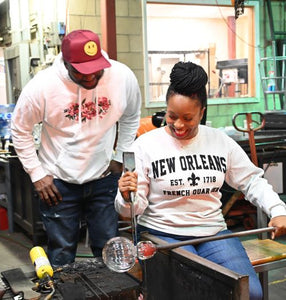 Heat things up in our hot shop for an unforgettable date night! 
Each couple will get 1 on 1 attention from our instructors to create magical memories and cherished keepsakes. Working as a team allows each couple to explore tooling and shaping 2100-degree molten glass to make hearts, flowers, or other beautiful glass objects. 
Light refreshments are included in each ticket price. 
The ticket price is for 2 people